Full car auto electrical services and repair
As well as mechanical workshop services, we also offer automotive electrical services, making us a rare find in Wellington.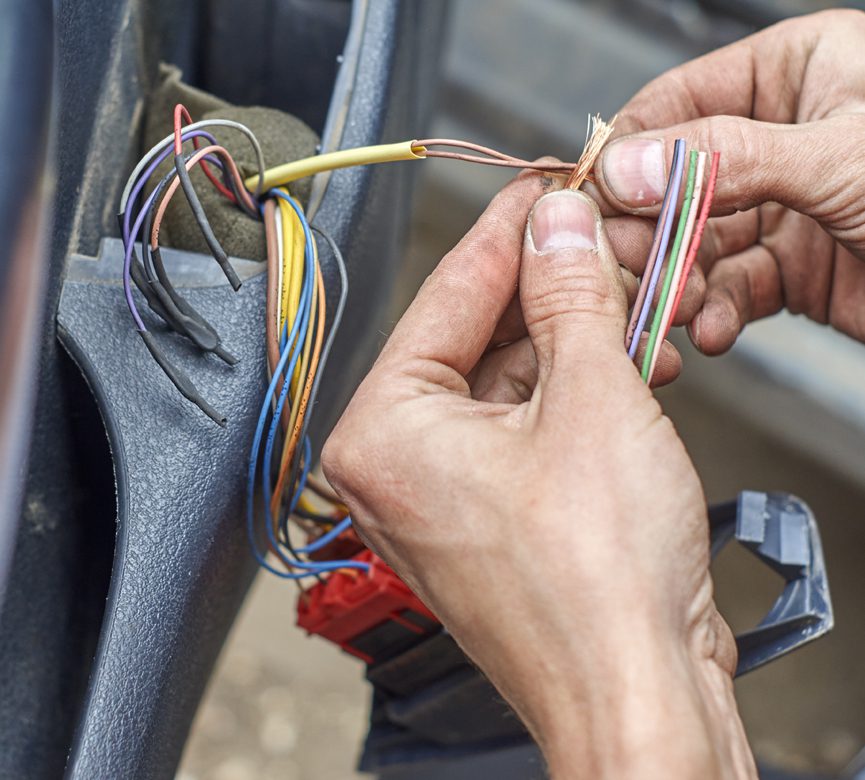 Do you need an auto electrician to look at your doors, windows, warning lights or any other electrical component?
As today's cars become more sophisticated, there is a growing list of what can go wrong with vehicle electrical systems and parts which can affect your warrant of fitness, general performance and reliability of your vehicle.
This is a specialised area which is why technicians commonly outsource auto electrical work, however what this does is it increases the end cost for the customer. At Page European, our technicians have received specialised training in auto electrics by top auto electricians, so this is another service we can provide in house.
We use Autologic, the world leader in aftermarket vehicle diagnostics. It's the equivalent of having 100 dealer-trained technicians onsite. This means your fault is diagnosed and repaired more quickly which saves us time and you, money.
If you are having trouble with your car auto electrics like door locks, windows, lighting, ABS airbags or any other computerised part, We can help. Give our automotive electricians a call on 04 382 8218 or contact us online.
Car airconditioning repair and replacement
Need help with your air conditioning? Come and see us. We can help.
We offer car air conditioning repairs and maintenance. Give our technicians a call on 04 382 8218.
Over time, car air conditioning units lose performance. If you remember your air conditioning being more effective than it is currently, let us take a look. It could be a simple repair.
Perhaps you need a replacement air conditioning unit? We can take care of that too.
If it's not a simple repair and you're new to our workshop, leave your car with us. We'll take a look and let you know what the repair is likely to cost before you give us the go-ahead.
Call our technicians on 04 382 8218 or send us a message.